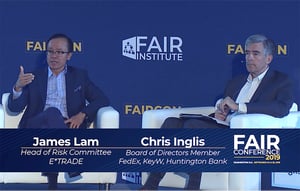 The 2020 FAIR Conference (FAIRCON2020), the premiere global quantitative risk management conference, will be held digitally on October 6 & 7 (Tues. and Weds.). FAIRCON2020 will provide ground-breaking keynote addresses, engaging C-suite panels, and expert case study sessions through a cutting edge virtual event platform.
Hosted by the FAIR Institute and supported by our partners, FAIRCON2020 brings world-class thought-leaders in cybersecurity and operational risk management to you to explore the best FAIR practices, progress and learning. This year's theme is "Factoring Risk in Decision Making" and the sessions will showcase Fortune 1000 companies and U.S Federal Government Agencies highlighting their breakthrough work in business-aligned communication, cost-effective decision-making, and ultimately managing what matters.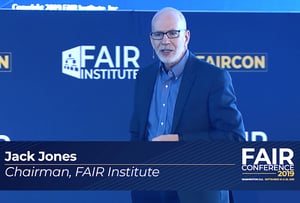 FAIRCON2020 will also be hosting a unique virtual Exhibitor Space to learn about the exciting work that our partners and sponsors are doing with FAIR, as well as ways to download their materials and connect with them in live chats.
Interested in deepening your knowledge base with FAIR Training? We are partnering with our Technical Advisor, RiskLens, to offer the largest number of training courses so far. To partake in this optional conference add-on, please view a list of training courses here.
Registration for the event will be free for FAIR Institute Members. Non-members can also attend for a small fee of $150. If you are interested in joining the FAIR Institute, you can apply for membership here: Get Involved.
---
Call for Speakers
Given this new virtual agenda, we are re-opening our call for speakers for a limited time. Sessions have been adjusted to be 30 minutes so if you have a FAIR presentation that you would like to submit, please keep that time window in mind! Full details on submitting a presentation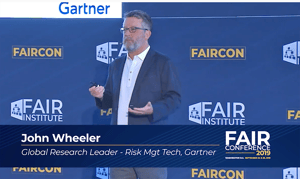 are below:
We welcome you to apply for consideration by COB Friday, June 26, 2020.
Aligning to the theme "Factoring Risk in Decision Making", sessions will cover the goals, challenges, and successes aligned with building a quantitative risk management program to enable better decision making. Potential speakers and panelists must have experience with FAIR and should be able to speak about topics such as:
Demonstrations of the value of cybersecurity or other risk mitigation initiatives
An ability to enable cost-effective decision making through FAIR-based risk analyses
How the COVID-19 crisis changed decision-making in your organization
Your lessons learned from building a quantitative risk management program
Past presentations to your business and board of your organization's top risks
Meeting new regulatory requirements
Integrating FAIR with other standards as a foundation for your risk management program
Any FAIR Institute Member attending FAIRCON2020 can apply to be a speaker or panelist! This is a fantastic opportunity to gain exposure and solicit new ideas and feedback from industry experts and peers. If selected to speak, final presentations, including all relevant case study materials, must be submitted by Monday, August 31, 2020.
How to Apply
Email us by June 26 with your name, a brief bio and contact information, along with a short summary of what you would like to speak on at FAIRCON2020. Please include "FAIRCON2020 Speaker Application" in your email's subject line. We will notify you if you have been chosen to participate as a FAIRCON2020 speaker.
---
Don't forget to use our official hashtag #FAIRCON2020 as you share your excitement for the upcoming conference online.