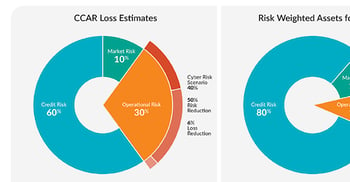 It's a question increasingly asked by boards in these uncertain times: How resilient is our organization? FAIR Institute partner Protiviti is advancing a creative way to answer that question quantitatively using FAIR™.
Read Protiviti's thought leadership article Understanding Changes in Resilience Risks from Technology Advancements and join us for a webinar on the topic, Thursday, August 20 at 1 PM EST, led by Protiviti's Vince Dasta, Director - Cyber Risk Quantification , Doug Wilbert, Managing Director - R&C US Operational Resilience Leader / US Capital Markets Leader and William Forsell, Associate Director - Risk & Compliance. Vince is also Chair of the Chicago Chapter of the FAIR Institute. RSVP for the webinar now.
The Protiviti article makes these key points on resilience risk analysis:
The standard measurement method for downtime, recovery time objectives (RTOs), doesn't give guidance on service or process-level recovery – and isn't in step with regulators who are increasingly demanding a quantitative read on harm from business interruption.
FAIR can be used to analyze operational downtime for primary and secondary loss magnitude just as it's used for cyber events.
The article gives a hypothetical use case for a bank under ransomware attack, comparing probable losses for on-premise vs public cloud environment alternatives. And Protiviti carries the example further to show how a bank might use FAIR to quantify probable reduction in operational risk from implementing new technologies -- then gauge how much capital to hold against operational risk as part of their Comprehensive Capital Analysis and Review (CCAR) and risk-weighted asset calculations to meet regulatory requirements. That analysis could lead to considerable cost savings (see the chart below).
"If and when the board asks what the organization is doing to enhance the resilience of the organization," Protiviti concludes, "overlaying the reduction of resilience risk from planned projects will provide a simple but effective visual response to the query."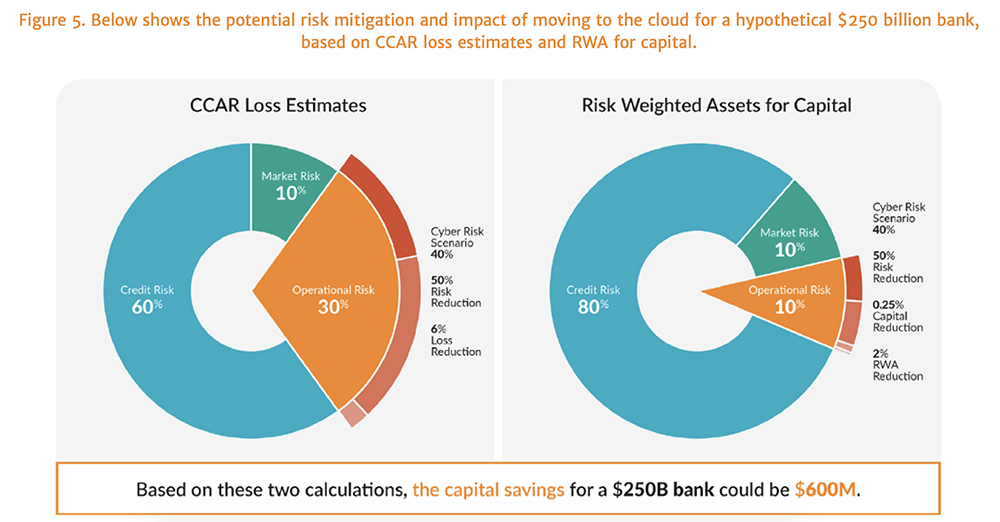 Register for the webinar: Using FAIR to Understand Change in Resilience Risk