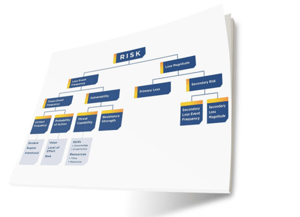 The FAIR Institute is excited to announce our second annual nomination in the 2020 Advisen Cyber Risk Awards for the category of "Cyber Risk Model of the Year."
In just 2 minutes you can vote to help recognize FAIR™ as the most effective way to assess cyber risk in financial terms. Your vote is critical to helping advance the FAIR revolution.
FAIR has emerged as the standard taxonomy and analytics model for cyber risk management and is moving the industry away from qualitative or merely technical compliance reviews, towards quantitative, financially-oriented risk assessments. The fast-growing FAIR Institute now counts over 8,000 members across the globe and has been recognized by SC Magazine as one of the 3 most influential industry associations of the last 30 years.
Insurance buyers use FAIR to make "treat or transfer" decisions on buying insurance vs. investing in security controls while insurance companies increasingly use FAIR to help solve the difficult problem of understanding and pricing cyber risk.
Cyber Risk Model of the Year: "The winner of this category will be a corporation or a team whose specific predictive model, probabilistic model, or score has made an outstanding contribution to improving the way that cyber risk is quantified in the past year." Provided by Advisen
How to Cast your Vote:
Click "Vote Now" below
Fill in required fields
Scroll down to make your selection for "FAIR Institute" as "Cyber Risk Model of the Year"
**Please Note: You do not have to vote for any other categories to submit your ballot.**
Click to Vote Now for FAIR as Cyber Risk Model of the Year
Thank you in advance for voting and your continued support of the FAIR Institute.