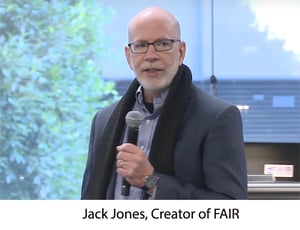 Here it is - the agenda for the 2021 FAIR Conference (FAIRCON21), to be held virtually on October 19 and 20. This year's theme is "Managing Risk and Building Resilience," and we designed every session to give you actionable insights from the world's most experienced FAIR™ practitioners and thought leaders.
Register now for the FAIR conference
A few of the more than two dozen sessions:
C-Level Panel - How Risk Management is Helping Companies Be More Resilient during Digital Transformation
Board Panel - Improving Risk Governance and Avoiding Biases and Bad Incentives
Accelerating FAIR Analysis 10X
FAIR for Operational Risk
This year, we're particularly rich on case studies from the field, and we have beginner and advanced tracks to accommodate every level of maturity in quantitative risk management. Our keynoters for the two days are Mary O'Brien, General Manager, IBM Security, and the very influential analyst John Wheeler, Global Research Leader - Risk Management Technology, Gartner.
Take the next evolutionary step in quantitative cyber risk analysis with Jack Jones…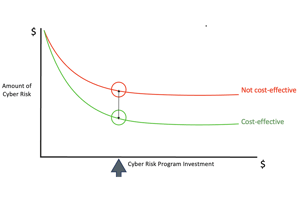 On October 20, Day Two, FAIR creator Jack Jones releases the breakthrough FAIR Controls Analytics Model (FAIR-CAM) that will, for the first time, enable security teams to reliably evaluate how controls affect risk in quantitative terms. Don't miss this opportunity to learn and discuss FAIR-CAM with Jack, followed by a presentation from researchers who mapped the new controls model to NIST 800-53, ISO 2700 and other frameworks.
The conference will be free for FAIR Institute members who book their tickets by October 1.
Institute membership is free to qualified professionals, so sign up for membership now.
The non-member fee will be $150 before October 1 and $200 from October 2 through FAIRCON21. After October 1, FAIRCON21 will be $50 for Contributing Members and $100 for General Members.
Register now for the 2021 FAIR Conference.
Video Highlights from FAIRCON2020:
How Cimpress Prioritizes NIST CSF Activities with FAIR and the MITRE ATT&CK Framework
How Boards Exercise Proper Cyber Risk Oversight – Tips for Directors from the FAIR Conference
5 Tips from CISOs on Making the Move to Quantitative Cyber Risk Management
See all the highlights from the 2020 conference.