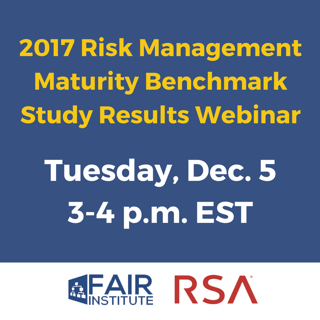 Join Jack Jones, Chairman of the FAIR Institute, and Steve Schlarman, GRC Strategist from RSA, for an enlightening webinar discussion this coming Tuesday, Dec. 5. Together they will explore key findings from the 2017 Risk Management Maturity Benchmark Study conducted earlier this year, and shed some light on relevant questions your organization might have, such as:
How mature is the profession today?
Where are we weakest/strongest?
Which improvements in maturity are likely to matter most?
How do we rate against others in our industry?
The study's results indicate that risk management maturity levels are low, regardless of industry or an organization's size. Join us to explore the current cyber and technology risk management maturity landscape, and what can be done to improve it. Jack and Steve will allow time for Q&A at the end of their discussion, so feel free to download a copy of the study in advance and come prepared with any burning questions you might have.
2017 Risk Management Maturity Benchmark Study Results Webinar
Tuesday, Dec. 5, 2017. 3-4 p.m. EST Register Now
Jack Jones, Chairman, FAIR Institute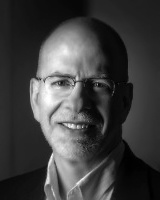 Jack is the foremost authority in the field of information risk management. As the Chairman of the FAIR Institute and co-founder and EVP R&D at RiskLens, he continues to lead the way in developing effective and pragmatic ways to manage and quantify information risk.
As a three times Chief Information Security Officer (CISO) with forward-thinking financial institutions such as Nationwide Insurance, Huntington Bank and CBC Innovis, he received numerous recognitions for his work, including: the ISSA Excellence in the Field of Security Practices award in 2006; a finalist award for the Information Security Executive of the Year, Central US in 2007; and the CSO Compass Award in 2012, for advancing risk management within the profession.
Prior to that, his career included assignments in the military, government intelligence, consulting, as well as the financial and insurance industries. Jack is the author of FAIR, the only standard quantitative model for cybersecurity and operational risk. A sought-after thought leader, he recently published the award-winning book 'Measuring and Managing Information Risk: A FAIR Approach' and is a regular speaker at industry conferences.
Steve Schlarman, Director, Product Marketing and GRC Strategist, RSA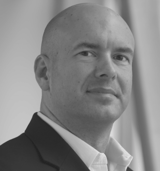 Steve Schlarman brings over 20 years of deep IT compliance and security expertise to RSA applying his experience to product marketing and strategies of RSA Archer's GRC solutions. Steve manages the Product Marketing team responsible for product marketing, thought leadership and market strategies for RSA Archer's GRC solutions. Prior to joining RSA Archer, Steve was one of the founders of Brabeion Software and the Chief Strategist where he was responsible for overall product strategy, product management and content management. Before Brabeion Software, Steve was a Director in PricewaterhouseCoopers' Advisory Practice focusing exclusively on information security counsel.