FAIR
FAIR Institute Partners with CyberVista for Board Director Education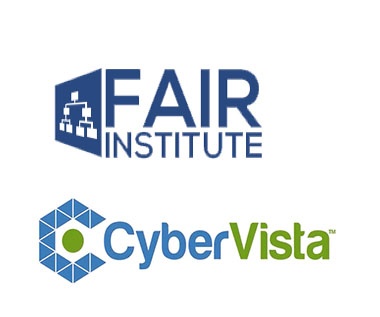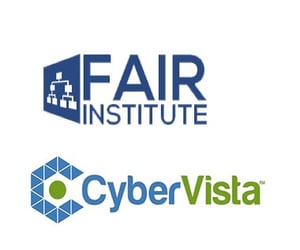 Another strong signal that FAIR and cyber risk quantification is emerging as the way that inforisk gets reported up to the board and senior management: CyberVista, the leading cybersecurity education and workforce development company known for its board director education work has aligned the curriculum of its popular Resolve cybersecurity training with FAIR and will partner with the FAIR Institute going forward on educational programs.
The Institute has also endorsed the Resolve program's curriculum on FAIR, the only international standard for cyber risk quantification, accredited by The Open Group.
CyberVista CEO Amjed Saffarini said "We aligned our curriculum with the FAIR Institute as we share the vision to align risk leaders with business leaders. This critical conversation is not happening in most board rooms."
Boards are increasingly hearing the same message from many persuasive directions, from the SEC's new cybersecurity disclosure guidance to the advice from influential tech consultancy Gartner to make risk quantification a critical component of cybersecurity risk management.
CyberVista will present FAIR training as part of a new Digital Cyber Risk Program, an online platform that Saffarini said "will make learning the FAIR Institute's framework more accessible."
"Partnering with CyberVista will allow the FAIR Institute to affect and inform a far larger audience," said Nick Sanna, President of the FAIR Institute, which already counts more than 3,000 risk professionals as members.
"As we grow our membership within and beyond the Fortune 1000, we are confident that more training at the executive and board level will allow risk professionals in collaboration with their business partners to both protect and manage the success of their organizations," Sanna said. About 30% of the 100 largest US corporations now use FAIR analysis in their risk management programs.
The Institute also offers an academic curriculum in FAIR, currently taught at 16 universities and training institutions, as well as the FAIR-U training tool for hands-on learning in cyber risk quantification.
CyberVista joins RiskLens, RSA and RiskRecon as partner sponsors of the FAIR Institute and the founding educational partner. "CyberVista joins our other partners, pioneering organizations in the field of information risk management, who are enabling us to advance our mission and serve our community at the highest level," Sanna said.