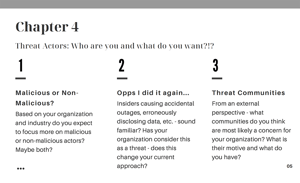 All summer, we are reading and discussing the FAIR™ book, Measuring and Managing Information Risk by Jack Freund and Jack Jones, the authoritative text on quantitative cyber risk analysis and risk management, with a new discussion guide every two weeks to help FAIR summer book clubs spark conversation.
This week, we cover Chapter 4 (on FAIR terminology) and Chapter 5 (on measurement), two key categories for both understanding the FAIR approach and generally clearing up the rampant confusion surrounding risk analysis. Can you define a "loss event" and describe how it would unfold at your organization? Discuss.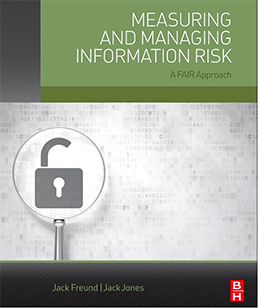 Download the guide to Chapters 4-5
Download the guide to Chapters 1-3
Also, we're hosting a discussion board in LINK, the FAIR Institute's community site, for further discussion or posting of questions – FAIR experts and community members will answer. (A FAIR Institute membership and signup for LINK is required to access the discussions. Turn your notifications on in your LINK profile settings to make sure that you receive updates to the discussions.)
Visit the FAIR book discussion board.
What do you need to do to get started?
Order the Measuring and Managing Information Risk book - here
Find a group of coworkers or peers to join the book club
Schedule a recurring meeting every other week (Friday's are always nice), starting whenever you like.
Subscribe to the FAIR Institute Blog so you get the updates and discussion topics
Join the conversation on the Link Discussion Board – here.
Bring up the discussion topic guide during your meetings and have FUN!
Speaking of learning opportunities – The 2020 FAIR Conference Is Going Virtual, Oct. 6-7