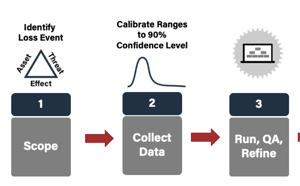 This week, it's Chapter 6 (Analysis Process) and 7 (Understanding Results) in Measuring and Managing Information Risk, the FAIR book, and now we're getting hands-on with a working knowledge of quantitative cyber risk analysis.
Topics on the table include:
Four steps to applying the FAIR model
How to scope an analysis - and not let it creep
What's Annualized Loss Exposure (ALE)
How to target your analysis results to your audience.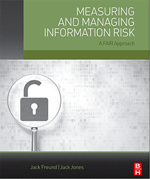 And more. Here's the latest study guide and the two that came before:

Download the guide to Chapters 6-7
Download the guide to Chapters 4-5
Download the guide to Chapters 1-3
Also, we're hosting a discussion board in LINK, the FAIR Institute's community site, for further discussion or posting of questions – FAIR experts and community members will answer. (A FAIR Institute membership and signup for LINK is required to access the discussions. Turn your notifications on in your LINK profile settings to make sure that you receive updates to the discussions.) Visit the FAIR book discussion board.
Speaking of learning opportunities – The 2020 FAIR Conference Is Going Virtual, Oct. 6-7