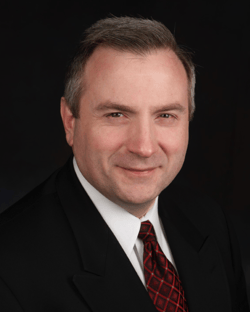 We are very pleased to announce that Douglas W. Hubbard, whose original thinking on measuring risk has been a building block of Factor Analysis of Information Risk (FAIR), will speak at the 2019 FAIR Conference, September 24-25. Doug's topic "How to Measure Risk with Limited and Messy Data: Overcoming the Myths"
---
will cover some of his key conceptual breakthroughs that Jack Jones adapted in creating FAIR: decomposing cyber risk into factors and calibrated estimation.
As Jack Jones and Jack Freund wrote in the FAIR book, Measuring and Managing Information Risk, "calibration is simply a method for gauging and improving a person's ability to estimate effectively. This is a big deal because FAIR and other methods for analyzing risk are often highly dependent upon expert estimates.
"Unfortunately, most people tend to not be very good at estimating… Good news however—studies have shown that people can be taught to be much better at it…Hubbard outlines an approach that helps you avoid inherent biases in your estimating and enables you to make estimates that are 90% accurate."
As a result, analysts who learn calibration through FAIR training can work with the "bad and messy data" often available in cyber risk analysis.
Doug is the author of the books How to Measure Anything, How to Measure Anything in Cybersecurity Risk and The Failure of Risk Management (see all his books here) and a consultant through Hubbard Decision Research, offering risk modeling and management and quantitative decision analysis with his Applied Information Economics (AIE) framework.
Doug joins a distinguished speaker lineup for FAIRCON19 that includes FAIR Institute Chairman Jack Jones, John Wheeler, Global Research Leader - Risk Management Technology at Gartner, and a wide range of creative thinkers on cyber risk from business and government, including Walmart, Bank of America, National Institute of Standards and Technology and Department of Energy. See the complete agenda and register for the conference, September 24-25 at National Harbor, MD, near Washington, DC.
Related:
Blog Post by Jack Jones: No Data? No Problem