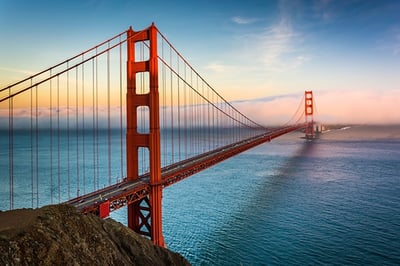 Plenty of opportunities to learn the basics or sharpen your skills on Factor Analysis of Information Risk (FAIR™) at the big security show in San Francisco next week – conference organizers have named FAIR among the major themes of the year in their RSAC 2020 Trend Report (see #7 "Frameworks, Frameworks, Frameworks"). Looking forward to seeing you at these events:
Jack Jones Seminars: A FAIR™ Approach to Cyber and Technology Risk Measurement
Monday, February 24, 8:00 AM and 1:00 PM
RSA allocated an unprecedented bloc of time to FAIR education this year: two half-day sessions led by FAIR model creator and FAIR Institute Chairman Jack Jones and aimed at cybersecurity, IT and risk professionals new to FAIR and the quantitative approach to cyber risk, with an emphasis on "a pragmatic understanding of why, how, and what to avoid' in making the move to this risk-based, financially informed approach to cyber risk management.
Get the FAIR RSAC seminars details. Attend for free with these instructions:
Note: Seminars are included in a Complimentary Expo Pass. Please use the code "10UFAIRXP" for your pass. To register using the complimentary code, you will log into this RSA Conference page and click the "Register Now" Button. On the next page, under "New Registrations" you will enter the registration code in the box and click "Start New Registration."
FAIR Institute Breakfast with Jack Jones, Ascena Retail Group CISO Mark Tomallo and Fannie Mae CISO Christopher Porter: Building an Effective Cyber Risk Management Program that Actually Works.
Wednesday, February 26, 7:30 - 10:30 AM.
Eat some muffins and get your questions answered on cyber risk quantification by Jack and Mark and Chris, two veteran CISOs and FAIR practitioners. Register for the breakfast now. NOTE: We will be recording the breakfast and presenting the video for members to view on our site soon after.
Before the Conference: FAIR Analysis Fundamentals Training Course
Sunday & Monday, February 23 - 24
RiskLens Academy offers a two-day, hands-on training, the FAIR Analysis Fundamentals course. Aimed at FAIR beginners, and taught by experienced FAIR consultants, this course will educate you on the basic concepts and techniques of cyber risk quantification.
And Don't Miss These Conference Sessions Led by FAIR Experts
Tuesday, February 25, 2:20 PM
Speaking to Executives: Implementing Quantitative Risk in Cyber-Programs, with Federal Government FAIR Chapter Chair and NASA Chief Cyber Risk Officer Cody Scott and others.
February 27, 8:00 AM
Maturing Cyber-Risk Management Practices: Framework and Next Steps with Jack Freund, co-author of the FAIR book, Measuring and Managing Information Risk.
February 27, 1:30 PM
What's in Your Risk Assessment? With Steve Reznik, Director Operational Risk Management at ADP and Allison Seidel, Senior Risk Specialist, PNC Bank. Read a recent post by Allison on cybersecurity loss data for the FAIR Institute blog.
---
Please contact me with any questions or to RSVP to an event. See you in San Francisco!