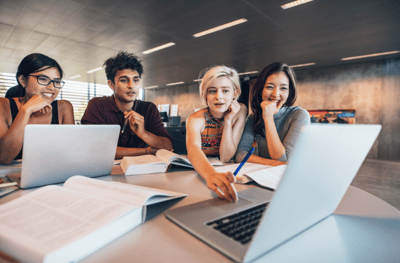 In September, 2017, the FAIR Institute launched the FAIR University Curriculum with the goal of helping to fill a void in the industry by assisting academia in building information risk management programs and developing the next generation of cyber risk executives.
The FAIR University Curriculum is a free and complete, turn-key course package that provides an introduction to quantitative risk measurement and management methods with an emphasis on FAIR, the only international standard quantitative model for information security and operational risk.
The curriculum includes:
Today, the Institute is proud to announce that, as of the fall semester of 2018, 16 university partners will be teaching FAIR in business, economics or cybersecurity courses at the undergraduate, graduate and doctoral levels.
The growth and validation of FAIR at the academic level continues to solidify the benefits of using risk quantification to make better business decisions.
---
---
In addition to the growing number of academic institutions offering FAIR-based courses, the Institute is also partnering with professional training organizations to provide continual education on FAIR for all information risk professionals.
SANS Institute is offering a four-day, live FAIR training course in September at the Baltimore Fall 2018 session. The course, "Measuring and Managing Cyber Risk Using FAIR," will feature the foundational knowledge required to apply the FAIR model as well as advanced risk analysis techniques.
RiskLens, the Institute's Technical Advisor and an accredited FAIR training organization, offers both online and on-site training courses to individuals and organizations wanting to learn FAIR analysis fundamentals. For individuals who have already completed the FAIR Fundamentals training, RiskLens now also offers the new FAIR Analyst Learning Path. This series of four online courses, allows participants to have the knowledge, resources, and confidence to complete high-quality risk analyses for their organizations. Learn more about RiskLens FAIR Training.