FAIR Institute
FAIR Institute Reaches 10,000 Members in Less than 5 Years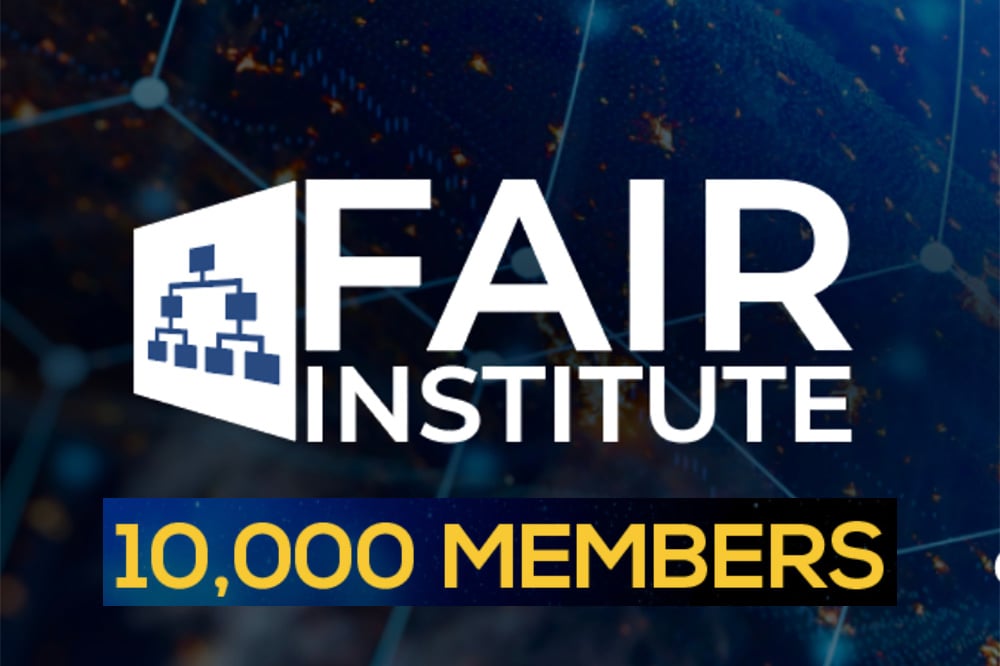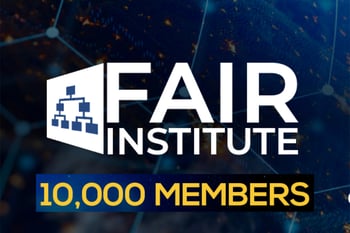 Since the founding of the FAIR Institute in February 2016, there has been amazing growth in our community. We are proud to announce today that the FAIR Institute has reached the milestone of 10,000 members in under 5 years.
Our 10,000 members come from 118 countries and represent 40% of Fortune 1000 companies and 25% of Forbes Global 2000 organizations. Members also represent 20 different U.S. federal agencies and participate in 23 local chapters all around the world.
FAIR Institute Founder and President Nick Sanna commented that "The FAIR Institute's growth to 10,000 members and its transformational impact in the risk management industry exceeded our wildest expectations. It is a sign of the growing need for organizations to factor risk in business decision-making, especially at a time when many are accelerating digital transformation initiatives and asked to reduce cost at the same time. I am very grateful for the generous contributions provided by our members and sponsor organizations and we look forward to continuing to work for the advancement of the risk profession and the establishment of internationally recognized and standard risk modeling and quantification practices."
If you are new to the Institute and are looking for a good place to get started, please view a recording of our Orientation Webinar: Start Your Journey to Quantitative Cyber Risk Management Here.
We have founded multiple new chapters (with virtual meetings happening every quarter), started new membership tiers that will help fund different initiatives performed by the Institute, and offered new learning opportunities for students in academia and professionals already in their careers.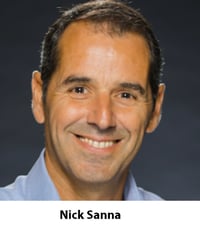 2020 has also been an exciting year as FAIR raised the bar of what can be expected of cyber and operational risk assessment, management and oversight programs. FAIR and risk quantification have been recognized as a best risk taxonomy and analysis practice by organizations such as NACD, NIST, COSO and HITRUST.
FAIR training continues to grow. The RiskLens Academy is on track to train 1,000 FAIR analysts by year's end. Also in 2020, the Academy added two innovations, a specialized training course for government officials and a hybrid training course, online video plus office hours via video chat.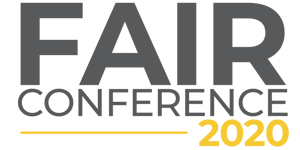 More than 2,000 risk, security and business management professionals attended the 2020 FAIR Conference, the premiere global quantitative risk management conference, a record attendance figure.
We are very excited to reach this great membership milestone. Connecting with and meeting all of the members has been an amazing learning experience. But we know there is work to be done. We will continue to provide the FAIR community with ever richer opportunities for quantitative risk management education, exchange of best practices and high-quality networking.
We look forward to hosting more events in 2021, hopefully back in person again, and continuing to publish helpful insights and resources. Please reach out if you would like to get involved and contribute to our blog or on a webinar.