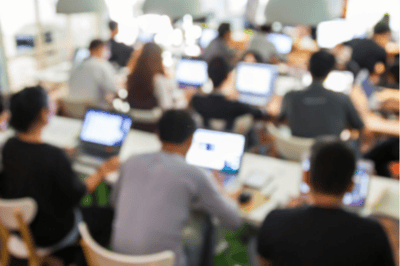 We are hosting multiple FAIR™ Analysis Fundamentals Training Courses throughout the year and across the country. Take advantage of one of these excellent opportunities to work with expert trainers in person, learn how to bring risk quantification to your organization – and improve your professional standing by joining the growing FAIR movement.
Starting next month, FAIR is the talk of RSAC20. In addition to multiple FAIR-based conference sessions and our annual breakfast meeting, we are also hosting a pre-RSAC20 training course. This is the first open-enrollment, public training course of the year.
---
For hands-on training in doing FAIR analysis, sign up for:
Live FAIR Fundamentals Training Course pre-RSAC2020, February 23–24.
Through January 31, use the code 'TRAININGEB' for $250 off of a seat at FAIR Fundamentals Training before RSAC20!
---
Led by FAIR experts from our technical advisor, RiskLens, this workshop-style course will walk analysts through a foundational introduction to FAIR's core principles and enable measurement of risk associated with scenarios of all types. Analysts like you will learn to:
Know and apply the FAIR ontology to risk scenarios
Use various measurement concepts to select scenarios for analysis and estimate risk factors using probability distributions
Understand the use of calibrated estimation in quantitative risk analysis
Follow a consistent process to scope risk scenarios for analysis
Map various controls to corresponding parts of the FAIR ontology
Understand and interpret the results of a FAIR analysis
Apply your knowledge to case studies, based on real-life analyses
Of course, a goal for training participants is to pass the OpenFAIR Certification Exam. Upon completion of this course, instructors will share how you can take the certification exam via The Open Group at a Pearson VUE Testing Center near you and provide you with a voucher that completely covers the cost of the OpenFAIR Certification Exam.
After RSAC20, we are hosting other courses around the country in Atlanta, GA, Dallas TX, and National Harbor, MD (near Washington, DC). Each additional training course registration page and dates are listed below
National Harbor, MD – May 31 & June 1 (Just before the Gartner Security and Risk Summit)
Related:
A Six-Step Guide to Becoming FAIR Trained
Save The Date and Secure Your Budget for the 2020 FAIR Conference!